Nonesuch releases a vinyl-only, limited-edition The Randy Newman Songbook box set — a four-LP solo exploration of the award-winning singer-songwriter's catalog — on September 23rd.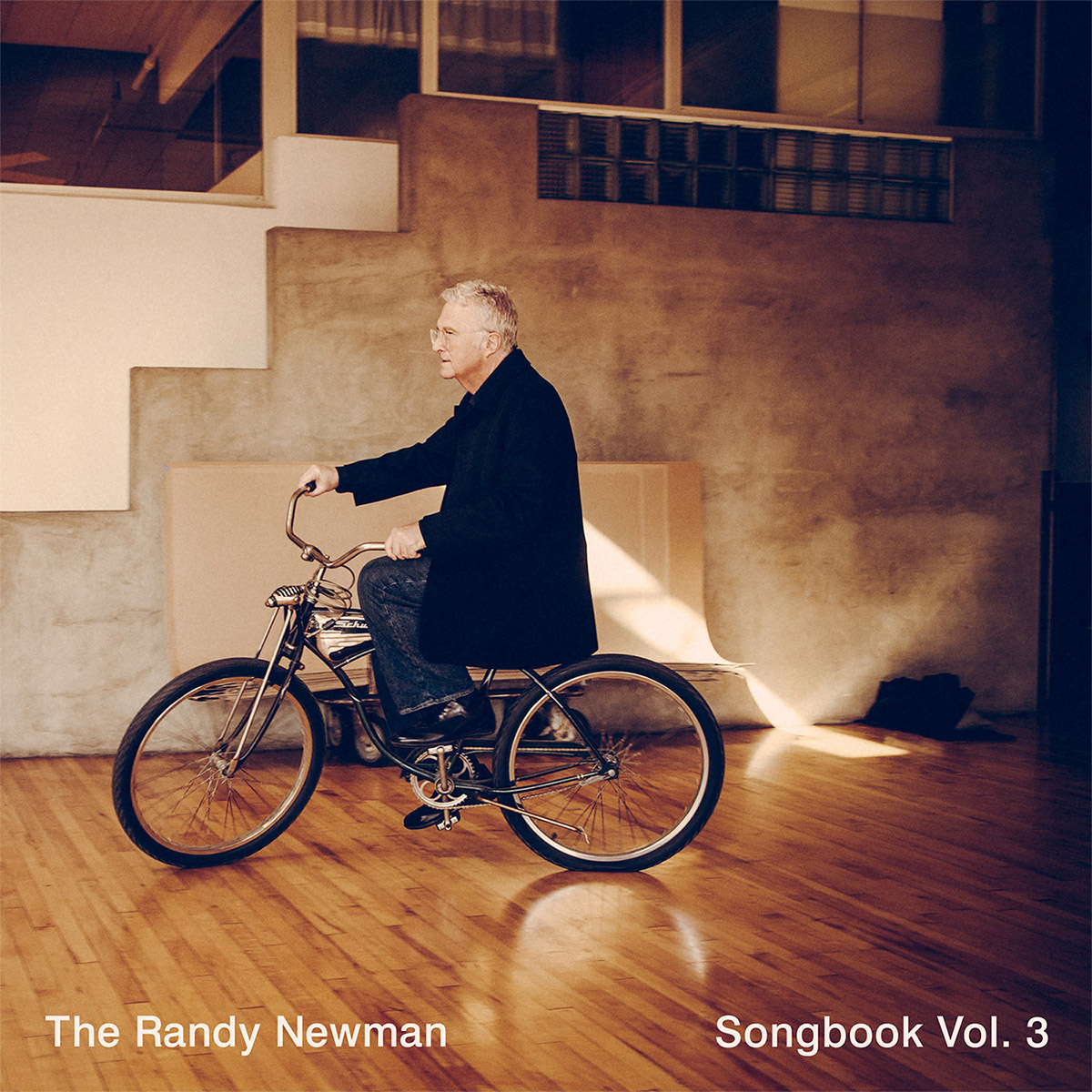 The Randy Newman Songbook, Vol. 3 released simultaneously on CD and digital formats
"Randy Newman is our generation's Stephen Foster and our Mark Twain." — CBS Sunday Morning
"The Songbook records strip away the orchestrations of his regular albums, leaving Newman alone at the piano, singing songs from throughout his career … three-minute masterpieces from throughout a half-century career." — Time Out NY
Nonesuch Records releases the four-LP, vinyl-only, limited-edition The Randy Newman Songbook box set on September 23, 2016. Nonesuch's Randy Newman Songbook series — comprising solo recordings of songs from throughout Newman's five-decade career — includes two volumes previously released on CD in 2003 and 2011; the box set marks their first release on vinyl. Sixteen additional songs from a newly released third volume, along with four bonus tracks ("Feels Like Home," "A Wedding in Cherokee County," "Family Album: Homage to Alfred, Emil and Lionel Newman," and "Wandering Boy"), join those first two volumes in a new, thematic sequencing, to create this new complete Songbook box set. Mitchell Froom produced The Randy Newman Songbook, Vol. 1 and was joined on Vol. 2 and Vol. 3 by Newman's lifelong friend and colleague Lenny Waronker.
Pre-orders for The Randy Newman Songbook box set are available at nonesuch.com with an instant download of the album track "Guilty." and an exclusive, limited-edition print autographed by Newman. (The Randy Newman Songbook box set will be released on CD and digital formats in late 2016.)
The Randy Newman Songbook, Vol. 3 also is available on September 23 as a stand-alone CD and digital album. Pre-orders for Vol. 3 are available now at iTunes and at nonesuch.com with an instant download of "Guilty."
The New York Times said of the first volume of The Randy Newman Songbook: "The great craftsmanship is more apparent in the stripped-down context," and the Associated Press said, "Few singer-songwriters could inject more new life into solo piano versions of their work than Randy Newman." The UK's Uncut called Vol. 2 "another subtly sublime stroll through the master's back catalogue," noting that Newman is "owner of a peerless canon," and that the album "isolates his full range of qualities: the improbable juxtapositions of caustic topicality and heart-wrenching universality, the concise character studies, and singing and piano playing that seem to emanate from the very fabric of America."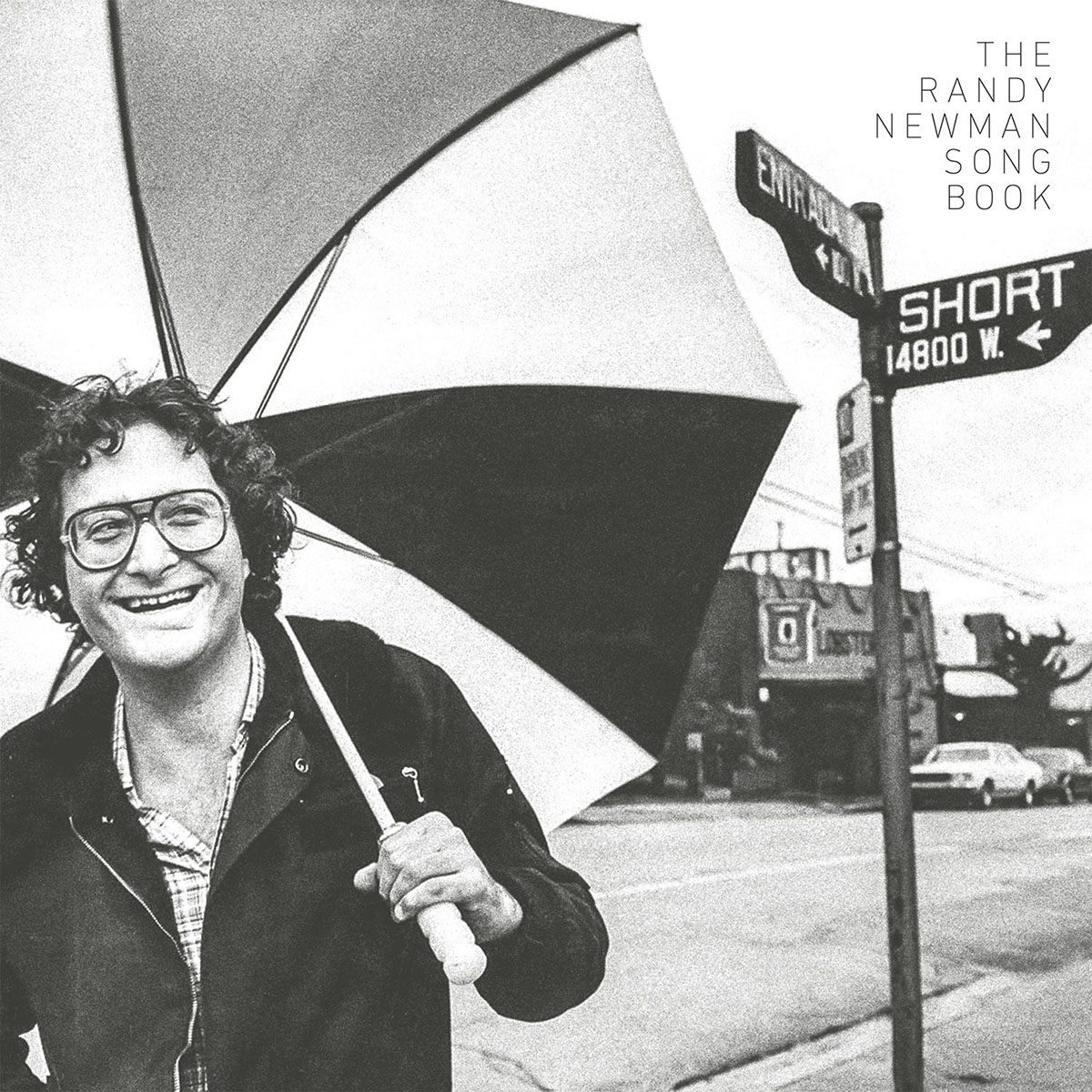 After starting his songwriting career as a teenager, Newman began recording as a singer and pianist in 1968 with his self-titled album. Throughout the 1970s he released several other acclaimed albums such as: 12 Songs, Sail Away, and Good Old Boys. In addition to his solo recordings and regular international touring, Newman began composing and scoring for films in the 1980s. The list of movies he has worked on since then includes The Natural, Awakenings, Ragtime, all three Toy Story pictures, Seabiscuit, James and the Giant Peach, A Bug's Life, and most recently, Disney/Pixar's Monsters University, the prequel to Monsters Inc. (which he also scored).
Randy Newman's many honors include six Grammys, three Emmys, and two Academy Awards. He was inducted into the Songwriters Hall of Fame in 2002 and the Rock and Roll Hall of Fame in 2013 — the same year he was given an Ivor Novello PRS for Music Special International Award. Most recently, Newman was presented with a PEN New England Song Lyrics of Literary Excellence Award in June 2014.
The highly praised 2008 Harps and Angels was Newman's first album of new material since 1999. The Austin Chronicle wrote "the characters are memorable, the satire sharp, the music luxurious, and the arrangements maybe the most gorgeous in all pop music." It was followed in 2011 by Vol. 2 of the Songbook series and a live CD and DVD recorded at London's intimate LSO St. Luke's, where he was accompanied by the BBC Concert Orchestra conducted by Robert Ziegler. Newman is currently working on his next album of new material, which Nonesuch will release in 2017.
For more information, please visit http://publicity.nonesuch.com/randynewman or contact Melissa Cusick, Nonesuch Records, melissa.cusick@nonesuch.com or 212.707.2912.
By the way, if you sign up to Nonesuch's Randy Newman mailing list, you'll be notified whenever new Randy-related events are announced.
Sign up!

---
The Randy Newman Songbook
SIDE 1
1. I Think It's Going to Rain Today (2:57)
2. It's Lonely at the Top (2:16)
3. God's Song (That's Why I Love Mankind) (3:24)
4. Rednecks (3:06)
5. Let Me Go (2:38)
6. Living without You (2:16)
7. You Can Leave Your Hat On (2:32)
SIDE 2
1. Ragtime (1:26)
2. It's Money That I Love (2:17)
3. Political Science (2:03)
4. The World Isn't Fair (3:08)
5. In Germany before the War (3:49)
6. The Great Nations of Europe (3:25)
7. Marie (2:56)
SIDE 3
1. Louisiana 1927 (2:56)
2. Dixie Flyer (3:19)
3. Yellow Man (2:03)
4. Suzanne (2:46)
5. The Girls in My Life (Part 1) (1:47)
6. Kingfish (2:13)
7. Short People (2:08)
SIDE 4
1. When She Loved Me (1:03)
2. Losing You (2:45)
3. My Life Is Good (3:26)
4. Birmingham (2:21)
5. Last Night I Had a Dream (1:54)
6. Laugh and Be Happy (2:20)
7. Cowboy (2:21)
SIDE 5
1. Sail Away (2:59)
2. Mama Told Me Not to Come (1:53)
3. Love Story (You and Me) (3:04)
4. Burn On (2:28)
5. Rollin' (2:31)
6. Guilty (2:45)
7. You've Got a Friend in Me (2:04)
SIDE 6
1. Avalon (:59)
2. Simon Smith and the Amazing Dancing Bear (1:46)
3. Davy the Fat Boy (2:38)
4. Lucinda (1:35)
5. Baltimore (3:03)
6. Real Emotional Girl (2:31)
7. Sandman's Coming (2:18)
SIDE 7
1. Feels Like Home (4:52) *
2. I Love to See You Smile (2:26)
3. A Wedding in Cherokee County (2:57) *
4. Red Bandana (2:19)
5. Bad News from Home (2:58)
6. Same Girl (2:46)
7. I Love L.A. (2:31)
SIDE 8
1. Family Album: Homage to Alfred, Emil and Lionel Newman (1:03) *
2. Old Man (2:36)
3. Dayton, Ohio – 1903 (1:52)
4. A Few Words in Defense of Our Country (4:06)
5. I'm Dreaming (3:12)
6. I'll Be Home (2:23)
7. Wandering Boy (3:01) *
*BONUS TRACK
The Randy Newman Songbook, Vol. 3
1. Short People (2:08)
2. Mama Told Me Not to Come (1:54)
3. Love Story (3:04)
4. Burn On (2:28)
5. You've Got a Friend in Me (2:04)
6. Rollin' (2:31)
7. Guilty (2:45)
8. Simon Smith and the Amazing Dancing Bear (1:46)
9. Davy the Fat Boy (2:38)
10. Red Bandana (2:19)
11. Old Man (2:36)
12. Real Emotional Girl (2:31)
13. I Love to See You Smile (2:26)
14. I Love L.A. (2:31)
15. Bad News from Home (2:58)
16. I'll Be Home (2:23)